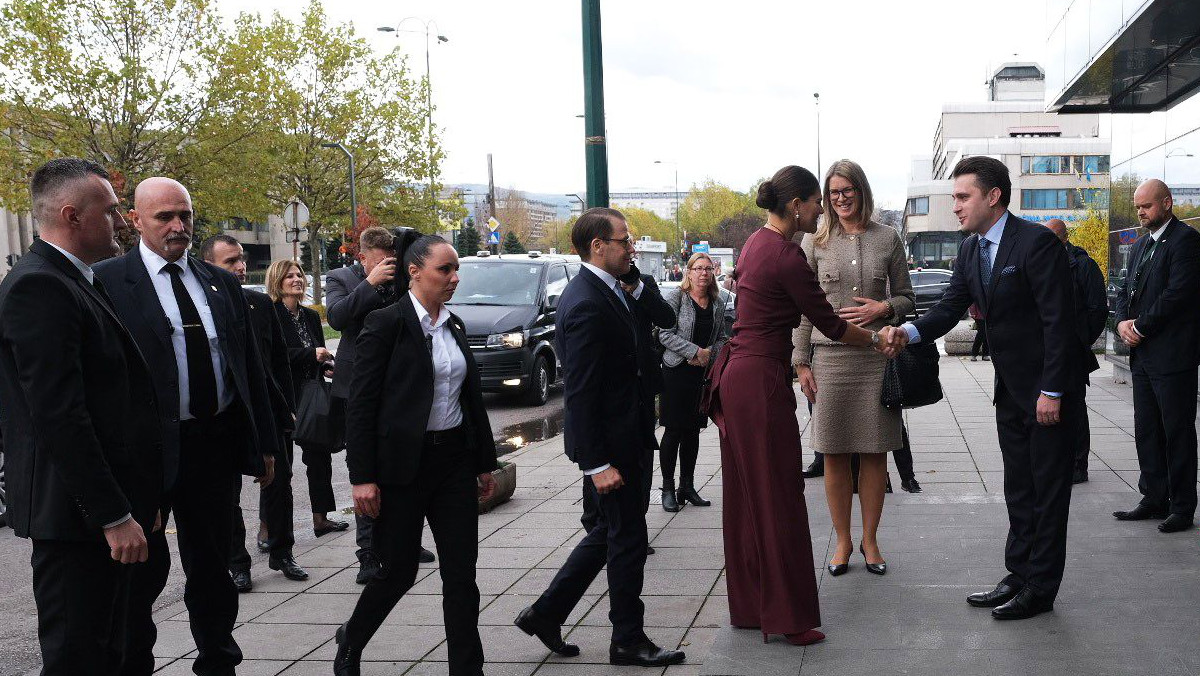 On the 6th of November, we had the honor to welcome the Swedish Crown Princess Victoria and Prince Daniel to Reeinvent's and System Verification's newly expanded office in Sarajevo. The delegation met the founder, Hamdija Jusufagic who told them his story. Hamdija, being a Swedish entrepreneur of immigrant parents from Bosnia and Herzegovina introduced them to the young, talented professionals.
The purpose of the visit was to highlight a successful Swedish entrepreneur with parents from Bosnia and Hercegovina and to show an example of the strong personal connections between the two countries. Hamdija Jusufagic's entrepreneurship shows the role the diaspora can play and provides an opportunity to discuss possibilities for entrepreneurship in the country.
"It was a great honor for us to welcome the Swedish Crown Princess Couple to Reeinvent and System Verification, two companies built on true entrepreneurship and strong visions of the future. We believe in Bosnia-Herzegovina and we are committed to contribute to social change," says Hamdija Jusufagic, founder and CEO of Reeinvent.
Hamdija Jusufagic told his story and gave his view on how the diaspora can contribute to positive development in Bosnia and Herzegovina and perhaps reverse the trend of young educated people leaving. Hamdija Jusufagic's parents came to Sweden in the 1970s. He himself was a Swedish UN soldier during the war and wanted to give back to his parents' homeland. In 2013 System Verification was established in Sarajevo and in 2018 the company was accompanied by Reeinvent. Hamdija Jusufagic has been awarded several prestigious prizes such as Business Leader of the Year in Sweden and Pioneer of the Year.
This year his companies expanded the office in Sarajevo and they now employ 49 people here. By opening an office in Sarajevo, Hamdija Jusufagic wants to motivate young, highly skilled people in the IT sector in Bosnia and Herzegovina to stay and contribute to the country's positive development instead of moving abroad.