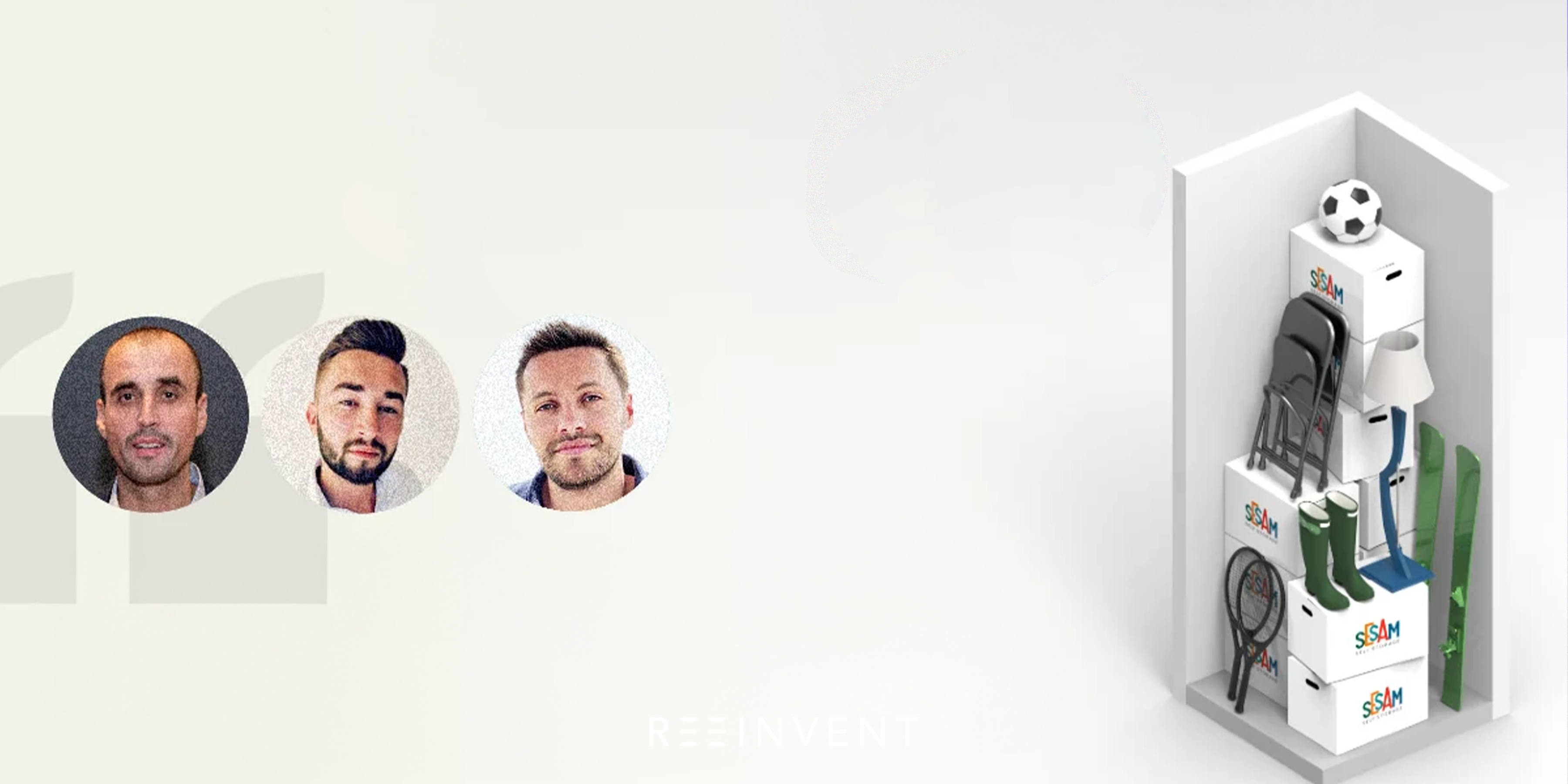 We've interviewed our developers on the Sesam Self Storage project for their reflections and insights on what it's like working on an IoT-based project!
Canadian physician Sir William Osler once said, "Work is the 'open sesame' of every portal," and little did he know, that would prove right over a hundred years later, for the portal
— uh
, I mean the project,
Sesam Self Storage
! 📦
Our developers have been hard at work developing the
Sesam platform
, a fully digitalized solution for booking and accessing storage units in local facilities in Sweden. In preparation for its release, they've faced challenges, gained experience, and unlocked unique insight on what it's like working within an IoT-based project.
After asking Sesam Self Storage solution architect Bo for his side of the story, we've turned to Reeinvent developers Emir, Midhat, and Timur to share the treasures they've gained along the way!
How does it feel to work on a project such as this one?

EMIR: "Looking from the technical side it's very interesting. We work on a system which integrates five different external services."


MIDHAT: "It is a real pleasure to work on this project. The team is great, features and tasks are well explained on sync meetings."


TIMUR: "Working on IoT projects always feels like being part of the future, and this one is no different. It's amazing what technology can do and how it can improve the quality of our lives."

How is the experience working with the team?

EMIR: "From the beginning we have an excellent collaboration inside the team and great team spirit. It helps to overcome problems and difficulties more easily."


MIDHAT: "The team is great. It is very easy to communicate with them. Also, old team members were there to help us onboard."


TIMUR: "We have great synergy."
What are you most proud of when working on this project?

EMIR: "The fact that the application will make life easier to end users."


MIDHAT: "I am very proud of my contribution to it, when it comes to the front-end part. We all need to be proud of this project, because it is our first "from scratch" project which we finished and delivered to customers."


TIMUR: "I am proud of the hard work we've been putting into shipping new features and ironing out existing ones ahead of the launch so that everything is ready for our new users."
What were the main challenges you faced while working on this project?

EMIR: "How to make all those external services work together."


MIDHAT: "There were many of them. Most of them were related to external services which we used. I tried to understand them, and implement the best solution on the client side."


TIMUR: "External services, definitely— getting them plugged into the ecosystem."
Do you feel that the work done on this project solved a real business need?

EMIR: "Of course, this is a big step forward in improving the service provided by our client."


MIDHAT: "Of course it is. This will help them to achieve their needs and requests."


TIMUR: "Absolutely."
What benefits will the general public as potential users have?

EMIR: "Everything they need is in one place which means simpler usage for them."


MIDHAT: "Users will be able to rent units by their needs in many places in Sweden, just via a few clicks. It will be easy to see, rent, and unlock these smart units using their smartphones."


TIMUR: "The app is a game-changer when it comes to management of storage units."
"Open, sesame!" ...um, did it work? "Use Sesam!" Sounds about right! 😄
* developer insights unlocked *
...well? Have you gained new insights on the Sesam Self Storage project? Thank you, Emir, Midhat and Timur for sharing your gems with us! What do you think about their experience? If you've worked on an IoT project, do you share similar sentiments? Share your experience with us in the comments!